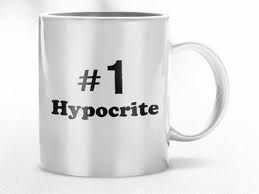 Former MADD President, Debra Oberlin, 48, was arrested and charged with driving under the influence in Gainesville, Florida, on February 18th, according to gainesville.com.
She was driving erratically, swerving and crossing lanes, when she was pulled over at 1:10 a.m. Supposedly, Oberlin smelled of alcohol, had bloodshot eyes, and admitted to drinking four beers.
She took two breath tests which allegedly showed her blood alcohol content to be .234 and .239. This is almost 3 times Florida's legal limit of .08.
Oberlin was the MADD chapter president in Gainesville for three years in the 1990's. MADD stands for Mothers Against Drunk Driving and their mission statement, according to their website, is "to stop drunk driving, support the victims of this violent crime and prevent underage drinking." She earned this mug!!
No one is immune from drunk driving charges, not even a MADD Chapter President!! If you drink alcohol and you drive a car, you are at risk to be stopped, investigated, and charged with drunk driving.

If you are charged with driving under the influence of alcohol or drugs in San Diego County, call The Law Offices of Susan L. Hartman for help. We offer free, confidential consultations so you can learn about your rights and your legal options at no charge. Call us today at 619-260-1122 or use the "Contact Us" form on this page.