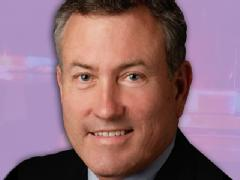 Misdemeanor DUI charges for Assemblyman Martin Garrick, 58, following his arrest by California Highway Patrol officers on June 15th, in Sacramento, according to 10news.com.
Garrick, once the leader of Assembly Republicans, is the Assemblyman for the 74th Assessbly District with an office in Carlsbad, which serves Carlsbad, Del Mar, Encinitas, Escondido, Oceanside, San Marcos, Solana Beach, and Vista.
CHP officers riding bicycles saw Garrick's sedan going 20 mph over the speed limit in the downtown Sacramento area and he did not stop for a stop sign. The officers attempted to stop the vehicle, but he turned onto another street and entered a basement parking garage at the Capitol building.
Allegedly, the officers observed signs of intoxication when they made contact with Garrick so they conducted field sobriety tests (FST's). The officers believed he was driving under the influence and he was arrested. He was later released from the CHP station.
Garrick apologized for the drunk driving incident stating it was an isolated event and a wake up call.
Assuming this is the Assemblyman's first DUI arrest, if he pleads guilty or is convicted under Vehicle Code section 23152 (a) or (b), he will likely face informal probation for three to five years. The conditions of probation will likely include that he violate no laws, not drive a vehicle with a measurable amount of alcohol in his blood, submit to any test at the request of a peace officer for the detection of alcohol and drugs, and not drive without a valid license and proof of insurance. Further, he may be ordered to complete a mandatory first conviction alcohol program, the length of which is determined by his blood alcohol content at the time of his arrest. He will also have to attend a MADD panel class and pay the mandatory fines and fees.
The arrest will also trigger an Adminstrative Per Se, APS, action against him by the Department of Motor Vehicles (DMV). Garrick will lose his license 30 days after his arrest unless he requests a hearing within 10 days of his arrest. If he loses his license, after 30 days he may be allowed to apply for a restricted license once he enrolls in a driving under the influence (DUI) First Offender Program, files proof of financial responsibility, and pays the $125 reissue fee.
The restricted license will be valid for five months, allowing Garrick to drive to, from, and during the course of employment and to and from the DUI program.

If you're accused of drunk driving in San Diego County, you should call The Law Offices of Susan L. Hartman, an exclusively DUI defense firm, right away. A first conviction with no accidents or special circumstances can mean months without a driver's license, jail or probation, alcohol education classes and thousands in fines and fees. The Law Offices of Susan L. Hartman offers a free, confidential consultation, so you risk nothing by speaking to us about your case. To set up an appointment, send us a message online using the "Contact Us" section on this page or call 619-260-1122.