Ex-San Diego Police Officer, Anthony Arevalos, was arrested and charged, back in March 2011, with 10 felony counts including sexual battery by restraint, receiving a bribe, assault and battery by an officer, and false imprisonment involving three alleged victims. The investigation continued and more charges were filed.
It was alleged that Arevalos initiated driving under the influence investigations and then asked women suspects what they would be willing to do in order to have the DUI charges go away. One woman gave the officer her underwear and another was taken to a 7-Eleven restroom where she was sexually assaulted.
Arevalos plead not guilty and was out on $200,000 bail. The San Diego Police Department placed him on an unpaid suspension at first, but in April he was fired after 18 years with the department.
The trial lasted three weeks, according to signonsandiego.com. Seven women testified that they were in the Gaslamp when they were pulled over by Arevalos on suspicion of drunk driving. Deliberations lasted 3 1/2 days and the jury came back with a guilty verdict on 12 counts, including 4 misdemeanors, on November 17th, 2011. He was acquitted of many felony counts and lesser charges.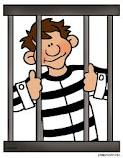 After the verdict was read, he was immediately handcuffed and taken into custody. His sentencing is scheduled for December 19th. Arevalos will be held without bail until that date. The maximum he could serve is 10 years and 4 months.
Chief Lansdowne commented after the verdict that other San Diego Police officers had suspicions about this convict's behaviors; however, the officers allegedly never reported this to the administration of the San Diego Police Department. Due to this failure, the public was put at risk as Arevalos was allowed to continue working on the streets with full arrest powers, carrying a badge of authority and a weapon that kills.
Seems like after all the problems that the San Diego Police Department has had this year with its officers, there is a desperate need to retrain the remaining officers on public safety, their duty to protect and serve, and their duty to report any suspicious or criminal activities of any officer to their supervisors. Failure of an officer to take their job and these duties seriously should result in the immediate loss of their job. No cop should be allowed to work San Diego's streets unless they have respect for the people they serve.
This blog entry is a follow-up to the following stories previously posted on this site:
San Diego City Attorney Dismisses 15 Driving Under The Influence Charges, previously posted on June 13, 2011.
SD Cop Investigated Drunk Drivers Then Requested Sexual Favors, Open DUI Cases Dismissed?, previously posted on March 31, 2011.

If you are accused of drunk driving in San Diego County, call The Law Offices of Susan L. Hartman right away. We offer a free, confidential consultation so you risk nothing by speaking to us about your case and your rights. To set up an appointment, send us a message online using the "Contact Us" form on this page or call 619-260-1122.