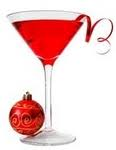 San Diego County recorded twenty-two driving under the influence (DUI) arrests by the California Highway Patrol (CHP) from Christmas Eve through 6 a.m., Sunday, December 26th. This is down from the 38 arrests made over the same period last year.
There have been 202 total DUI arrests in San Diego County from December 23rd through December 27th, 2010, according to californiaavoid.com. That is down from the 224 DUI arrests made for the same period last year.
More DUI checkpoints and saturation patrols are expected throughout the New Year's weekend. This blog will continue to update information regarding the cities, exact locations, and times as the information is published.