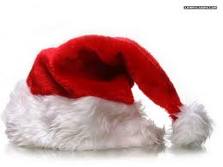 The San Diego Sheriff's Department warned San Diego residents they are conducting saturation patrols, looking for under the influence (DUI) drivers between December 17th and New Year's weekend.
DUI checkpoints will also be conducted in the following cities in San Diego:
Vista: 12/17, 900 Vista Village Drive.
Santee: 12/17, 8900 Mission Gorge Road.
Imperial Beach: 12/17, 900 block of Palm Avenue.
Poway: 12/18, 14300 block of Pomerado Road.
San Marcos: 12/18, 100 block South Rancho Santa Fe Road.
Lemon Grove: 1/1, 6900 Broadway.
San Diego had 684 DUI arrests between December 16th and December 31st, 2009, with no fatal collisions, according to californiaavoid.org. There were 203 additional DUI arrests made between January 1st and January 3, 2010, with no fatal accidents.