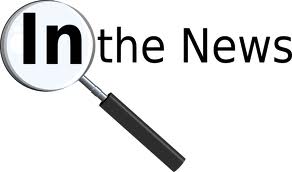 San Diego County has had many DUI stories in the news this past week. First, ex-San Diego Police Officer Anthony Arevalos, was sentenced for his criminal acts preying on young women in the Gaslamp Quarter of downtown San Diego. (See past blog posts regarding Arevalos' case.) While on duty, Arevalos pulled over women drivers he suspected of driving under the influence and then offered to let them go in exchange for sexual favors.
He was arrested in March 2011 and then charged in April of 2011. Subsequently, he was terminated from his employment as an officer with the San Diego Police Department. In November 2011, a jury convicted him of eight felonies and four misdemeanors. He faced a maximum sentence of nine years and eight months in prison, but the judge gave him eight years and eight months. In addition, he will have to register as a sex offender for life, according to washingtonpost.com.
In a Vista courtroom, Brandon Morris, 23, plead not guilty to drunk driving charges after driving his pickup truck into a home in Escondido on February 9th. He is facing four years in prison if convicted, according to the nctimes.com. He is currently being held on $403,000 bail. If he does post bail, he must abstain from alcohol as a condition of his release. This incident happened while Morris was on probation for another driving under the influence matter he plead guilty to last year.
After a Mission Valley crash that killed one and left three others injured on Sunday night, the driver, Ashley Maya, 21, plead not guilty to gross vehicular manslaughter while intoxicated, DUI causing injury, and drunk driving with a blood-alcohol level, or BAC, of .08% or greater. A Deputy District Attorney commented that Maya's BAC is alleged to be a .12, according to 10news.com. If convicted, she faces 10 years in prison.
In Kearney Mesa, a suspected drunk driver hit a parked big rig on February 15th, according to utsandiego.com. The driver was hospitalized with serious injuries.
San Diego Police conducted a drunk driving checkpoint and saturation patrol in the 4100 block of El Cajon on February 4th, according to scoopsandiego.com. Out of 971 drivers that went through the roadblock, 809 were contacted, 10 were detained for further investigation, and 1 DUI arrest was made. The saturation patrol netted 4 driving under the influence arrests.

If you or someone you know has been charged with DUI, seek to hire a DUI defense attorney who exclusively deals with drunk driving matters. The Law Offices of Susan L. Hartman works to minimize the negative consequences of a DUI arrest. Call 619-260-1122 today or fill out the "Contact Us" form on this page for a free consultation.