San Diego Police Officer and 12-year veteran of the department, William Johnson, may have been under the influence on May 7th, 2011, at about 11:30 p.m., when his Lexus rear-ended a BMW at Paseo Ladera in Chula Vista, according to 10news.com.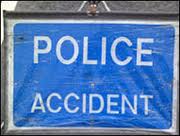 After the incident, he was taken to Chula Vista Police Department and booked on suspicion of DUI. He was then released on his own recognizance. Johnson will work a desk job pending the outcome of this case.
This was the 9th San Diego police officer to face criminal charges or an internal investigation in just a few short months. Just after learning of Officer Johnson's troubles, another 3-year veteran officer, Daniel Edward Dana, was arrested and charged with rape, assault, kidnapping and other felony charges.
With the image of the San Diego Police Department and the recent legal troubles of many of its officers, it will be interesting to see how prosecuting agencies handle pending cases that these officers were involved in. If an officer is called to testify in a matter, their credibility is always an issue. Having pending charges or a criminal record could taint their testimony.

If you are charged with drunk driving in San Diego and you are not sure what to do next, never plead guilty until you talk to The Law Offices of Susan L. Hartman. For a free, confidential case evaluation, use the "Contact Us" form on this page or call 619-260-1122 today.
Online Sources:
SDPD Officer Allegedly Involved In DUI Crash: 10news.com
Yet Another San Diego Police Officer Arrested: kusi.com
SDPD Officer Accused Of Raping Prostitute To Be Arraigned: 10news.com