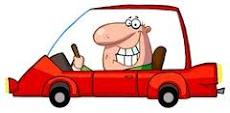 Driving under the influence charges were filed against a Charleston, South Carolina sheriff's deputy, Nicholas Wagner, after he crashed his personal vehicle on an on-ramp to Interstate 526 westbound on May 5th, according to postandcourier.com. Wagner was said to have "smelled of an alcoholic beverage, had glassy eyes, slurred speech, and he swayed as he walked." He refused to do the field sobriety tests and he was arrested and charged with drunk driving.
The defendant, a ten year veteran of the sheriff's department, was scheduled for a bench trial; however, the prosecutor offered to dismiss the DUI charge if he plead guilty to a lesser charge. He agreed and changed his plea to guilty of reckless driving.
In San Diego, California, if a person is charged with driving under the influence, the prosecutor has discretion in offering two lesser charges, a dry reckless or a wet reckless. If the blood alcohol content is significantly over the .08 limit, there are drugs (prescription or illegal) involved, there is personal injury or property damage, and the prosecutor believes they can prove the drunk driving case beyond a reasonable doubt, they will not give a reckless driving offer.
If the blood alcohol content was below or slightly above .08%, if there are mitigating factors in the case, and the prosecutor's DUI case is not strong, they will often offer one of the reckless driving charges if the defendant agrees to plead guilty. If the defendant refuses to accept that offer, the matter often goes to trial on the original drunk driving charges.
There are benefits in accepting a reckless driving offer over the DUI. A dry reckless is not priorable. This means that if the defendant is convicted of another drunk driving incident within ten years, the dry reckless cannot be used to increase the penalty in the new case. A wet reckless is priorable. The fines and fees for a dry or wet reckless are less than a DUI and San Diego courts often give a three year period of informal probation for reckless driving verses five with a drunk driving conviction.
There are other differences between a dry and wet reckless and a DUI. The above blog article is by no means all-inclusive and is not legal advice. Each case involves distinct facts which may change the offer given by the prosecuter or the sentence imposed by the judge. In addition, laws may have changed since the last update. For the latest information on drunk driving cases, the penalties, and your specific facts and possible defenses, contact a DUI defense attorney in your area.

If you are accused of drunk driving in San Diego County, call The Law Offices of Susan L. Hartman right away. We offer a free, confidential consultation so you risk nothing by speaking to us about your case and possible defenses. To contact us, send us a message online using the "Contact Us" form on this page or call 619-260-1122 today.