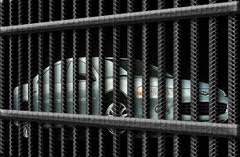 San Diego law enforcement agencies have been racking up statistics at DUI checkpoints, and it is not on arresting drunk drivers, rather impounding cars, according to 10news.com. And even more surprising, most of those impounds are happening to sober drivers.
The roadblocks have been a revenue source of millions of dollars for cities and law enforcement agencies conducting the stops as impound fees are collected. This leads to the appearance that DUI checkpoints are being conducted specifically to raise money, not as a deterrent to drunk driving.
In a recent audit, a discrepancy was found between the number of cars that are impounded and the number of drivers arrested for being under the influence at these checkpoints throughout San Diego County.
Chula Vista Police arrested 105 people for DUI during roadblocks in 2010, but impounded 723 cars.
El Cajon Police arrested 5 drunk drivers at checkpoints but impounded 94 cars.
Escondido Police arrested 56 but impounded 654 cars in their sobriety checkpoints last year, making Escondido one of the highest impound to DUI arrest ratios in San Diego County.
These checkpoints are funded by grants given to local law enforcement agencies by the California Office of Traffic Safety. Those funds are provided by the National Highway Safety Act. The grant funds used for DUI checkpoints are supposed to address issues with alcohol and drugs, not impounding vehicles.
As a result of this audit, state lawmakers are pushing AB-1389 and AB-353 to curb the millions of dollars made by cities and law enforcement agencies off the cars that are impounded at sobriety checkpoints.

If you are arrested for driving under the influence anywhere in San Diego County and you don't know what to do next, contact The Law Offices of Susan L. Hartman. We are an exclusive DUI defense firm and we can explain your rights and legal options in a free consultation. To schedule an appointment use the "Contact Us" form on this page or call 619-260-1122 today.