The Imperial Beach Patch reported that the San Diego Sheriff's Department, California Highway Patrol, and the San Diego Police Department increased their efforts to arrest those suspected of drunk driving this past Memorial Day weekend.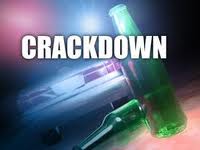 On Friday night there were DUI saturation patrols in Poway, Oceanside, Escondido and San Diego. Checkpoints were also set up in San Marcos and Imperial Beach. Four drivers at each checkpoint were arrested for suspicion of drunken driving.
Saturation patrols continued on Saturday and Sunday night in Santee, Lemon Grove, San Diego and Oceanside. Another DUI checkpoint was conducted in Lemon Grove on Sunday which resulted in just 2 drunk driving arrests, according to kusi.com.
According to signonsandiego.com and CHP statistics only, drunk driving arrests were down for the holiday weekend in California by 13 percent; however San Diego County's numbers increased by 10 percent.
The nctimes.com reported that 14 San Diego County law enforcement agencies arrested 129 people on suspicion of drunken driving Friday and Saturday which was 16 less than during the same period last Memorial Day weekend.

If you were picked up for a DUI anywhere in San Diego County, do not just plead guilty. There may still be defenses in your case that can lead to reduced charges with less punishment or even a dismissal! Hire an exclusively DUI defense firm that will aggressively defend your case. For a free, confidential consultation, contact The Law Offices of Susan L. Hartman today at 619-260-1122 or use the "Contact Us" form on this page.