A DUI checkpoint will be conducted in San Diego at an undisclosed location within the city limits on Thursday, March 17th, between 9:00 p.m. and 3:00 a.m, according to the San Diego Police Department.
San Marcos will also conduct a drunk driving checkpoint at an undisclosed location on St. Paddy's Day, from 7:00 p.m. until 2:00 a.m., according to the San Diego Sheriff's Department.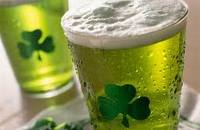 Poway Sheriff's Station will setup a drunk driving checkpoint on Friday, March 18th, between 7:00 p.m. and 2:30 a.m. In addition, Oceanside police will conduct a DUI Checkpoint on that same day but from 8:00 p.m. until 3:00 a.m. The exact address of these drunk driving checkpoints has not been released.
Everyone wants to indulge in green beer or a few shots of Irish whiskey on St. Patrick's Day. However, to avoid being arrested for driving under the influence at the end of your party, plan ahead: Designate a sober driver; use public transportation or a taxi; or plan to spend the night at the party location.

We do not advocate for drinking and driving. However, if you do drink and then drive and subsequently you are pulled over and charged with a DUI, do not just plead guilty! Call the exclusively DUI defense firm, THE LAW OFFICES OF SUSAN L. HARTMAN, for help. You may be able to get your case reduced or even dismissed. We offer free, confidential consultations so you can learn about your legal options. To set up a consultation, call 619-260-1122 or use the "Contact Us" form on this page.