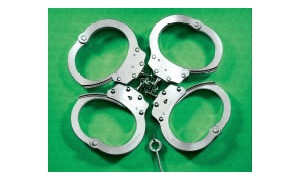 San Diego law enforcement was out looking for drunk drivers during the St. Paddy's holiday and for all the personnel and money expended for the roadblocks, the DUI arrests were very low.
In Poway, a DUI checkpoint was set up at the 14400 block of Pomerado Road on March 18th, from 7 p.m. until 2:30 a.m. 669 drivers passed through and only 3 driving under the influence arrests were made.
Chula Vista also conducted a DUI checkpoint on the 2300 block of Main Street, from 7 p.m. until 12:30 a.m., on the same day. 1,047 vehicles passed through this one, and only 4 were arrested on suspicion of drunk driving.
San Diego, Oceanside, and San Marcos announced they would have a DUI roadblock; however, they have yet to release their statistics.
Online Sources:
DUI Checkpoints Net 7 Drunken Driving Arrests: 10news.com
News Releases: San Diego Sheriff's Department

If you or someone you know has been arrested for drunk driving, call The Law Offices of Susan L. Hartman for a free consultation. Do not just plead guilty! There may be defenses in your case which could result in your case being reduced to lesser charges with lesser penalties or even a dismissal! Call us today at 619-260-1122 or use the "Contact Us" form on this page.