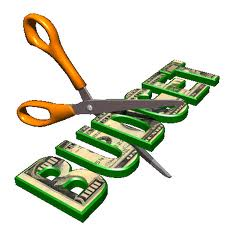 The San Diego County courts are suffering from the biggest financial cuts in history. State funding dropped from $190 million to $157 million and a larger shortfall is expected next year. To bridge the gap in the funding, many changes are happening within the courthouse.
Many courtrooms are being closed including six criminal courtrooms and one civil courtroom in the Downtown San Diego Superior Court. In addition, the San Diego's North County Probate Division no longer exists and all of those matters are being transferred to the Central Division Probate Court in Downtown San Diego. Also, juvenile dependency lost a courtroom in Vista and all Ramona cases will now be heard in the East County Courthouse in El Cajon.
Thirty court reporters have been laid off and another eleven accepted early retirement.
Civil matters will no longer be heard with a court reporter present in the courtroom taking a verbatim record of the court proceedings unless the litigants want to pay for their own reporter. Court clerks now have the added responsibility of making notes on the judge's rulings.
In order to give the busy clerks time to catch up on the backlogged work, all of the San Diego Superior Court Business Offices now close on Fridays at noon.
With fewer courtrooms and court staff, criminal defendants, including those charged with driving under the influence, can expect a longer wait time to get into a courtroom for hearings and trials. If you already have a court date with an assigned department, when you get to court, you may find that your courtroom is closed and your matter has been transferred elsewhere.
One huge benefit of hiring a DUI lawyer to assist you with your misdemeanor drunk driving case is most defendant's do not have to appear in court. Your attorney can appear on your behalf. With these new budget cuts, that can save you many long hours waiting in the courthouse for your matter to be addressed. In addition, an experiened attorney, who works in the San Diego County Courthouses, is familiar with these procedures and navigating this new system and can assist you with handling your case with ease.
For the most up-to-date information about the court cutbacks, refer to the San Diego Court's website.
Articles Cited:
"San Diego courts change hours due to budget cuts"
"San Diego courts to cut more than 40 jobs"
"County court budget cuts kick in; the impact"

If you or someone you know has been charged with drunk driving, seek to hire a DUI defense attorney who exclusively deals with DUI matters. The Law Offices of Susan L. Hartman works to minimize the negative consequences of a DUI arrest. Call 619-260-1122 today or fill out the "Contact Us" form on this page for a free telephone consultation.