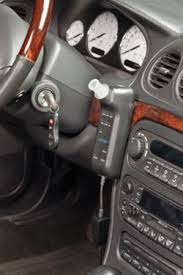 California State Senator Jerry Hill plans on introducing a bill on Monday, January 5th,  that would require all defendants who are convicted of drunk driving to install ignition interlock devices, (IID's).  A first DUI conviction would result in a 6-month requirement.  A second driving under the influence conviction would result in a 1-year IID requirement.  (See news article on CBS.)
What is an IID?  It is a breathalyzer instrument that is professionally installed in your vehicle by a court-approved company.  The driver must blow into the device, providing an alcohol-free sample, in order for the car to start.  If alcohol is detected, the car will not start.  Once started, the driver will be prompted to give another sample within 15-minutes of driving and then again about every 45-minutes.  If alcohol is detected during these random samples, the car will stall and become inoperable.  Sample "failures" are reported to the court.
Currently, there are four counties in California that are participating in an IID pilot program:  Los Angeles, Alameda, Tulare, and Sacramento, (see CA Vehicle Code Section 23700).  According to this statute, first time DUI defendants must install an IID for a period of 5-months in any car that they operate or drive.  On a second conviction, the term is extended to 1-year.  On a third conviction, the device is required for 2-years.  On the third or subsequent DUI conviction, the IID is ordered for 3-years. 
If the case involved an injury, (CA Vehicle Code Section 23153), the IID is required for 1-year on a first conviction, 2-years on a second, 3-years on a third, and 4-years for a fourth or subsequent conviction.
Hill's bill will extend the ignition device requirement to all counties in California, including San Diego.  Typically, San Diego prosecutors are only asking for an IID at sentencing for first time DUI defendants if the blood alcohol was at or above a .15% and/or the defendant refused to submit to a chemical test after a DUI arrest.
A  judge, however, may order the installation of an IID in any DUI related case, including drunk driving, drunk driving with injury, and even driving on a suspended license if the suspension was due to a DUI conviction.   The maximum IID term is for three years.
The above summary of ignition interlock devices is by no means all-inclusive and is not legal advice. Laws may have changed since our last update. For the latest information on IID's, speak to a DUI attorney in your area.
The Law Offices of Susan L. Hartman offer free telephone consultations.  If you have a pending drunk driving case or questions about your case after sentencing, contact our office at 619-260-1122, or use the Contact Us form on this page.