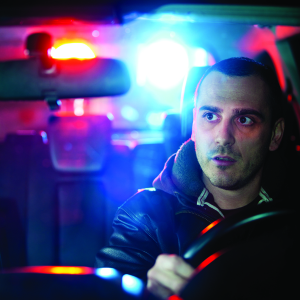 In San Diego criminal courts, the judge sentences DUI defendants.  For first time misdemeanor drunk driving offenders, that sentence usually does not include any jail time other than what was served at the time of the arrest.  As for subsequent DUI's, in custody time is very likely to be ordered.
However, San Diego has a program called CPAC, County Parole and Alternative Custody, that is run by the Sheriff's Department.  This is basically an electronic home confinement program where you wear a bracelet that uses GPS to track your whereabouts. It also has the ability to screen for alcohol use.
You cannot prequalify for this program.  If your sentence included a jail term, the judge may authorize you to be screened for this program.  The judge's authorization must be on the Court Minute Order for the Sheriff to accept your application to start the screening process to see if you qualify for the program.
To qualify, your turn in date must be at least 14 business days after you turn in your application.  It takes about that long for the Sheriff to make a decision.  During that time, the Sheriff's Department will review your criminal history, the offense committed, your behavior in custody, your residence, and any cohabitants.
It is also required that you have a sentence of at least 96-hours, have either a cell phone or a landline, remain in San Diego during the entire sentence, and keep power on in your home during the monitoring time.  If you live with someone, they will also have to comply with the program terms for you to meet the criteria.
If it is determined you qualify for the program, you will have to pay a fee.  As of today, the initial amount is $98 at the orientation, plus $10 per day.  If you cannot afford to pay, you can be assessed to pay on a sliding scale.  If alcohol monitoring is ordered, there is an additional, non-negotiable, $7 per day added.  You will be required to pay in advance, two weeks at a time.
If you are accepted for CPAC, you will be allowed to live at home and go to work during your "in-custody" time.  If you do not qualify, you will have to report to the jail on your turn in date listed on the court documents and serve your time in actual custody.
If you are facing criminal charges, it is always best to retain legal counsel that knows the court process and what alternative sentencing options may be available to you.  If you do not know to ask the judge for CPAC, you likely will not get CPAC and you will have to serve your time in jail.
For more information about alternative sentencing options, contact the Law Offices of Susan L. Hartman today for your free phone consultation: (619) 260-1122.