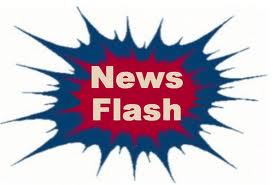 San Diego Sheriffs and San Diego Police have been busy arresting drivers for DUI within the past week. The San Diego Sheriff's Department conducted drunk driving checkpoints this past weekend in Imperial Beach, Poway, San Marcos, Vista, and Santee, according to the sandiegoreader.com. In addition, they set up a checkpoint in the Vista Courthouse parking lot on Wednesday and conducted a DUI warrant sweep in the East County on Saturday.
The sobriety checkpoints, in which 7,647 drivers were contacted, resulted in 27 people doing field sobriety tests (FST's) and 13 arrested for allegedly driving while impaired. The Vista Courthouse sting resulted in 300 drivers being contacted and 22 people arrested for various violations including driving on a suspended license.
San Diego Police conducted two DUI checkpoints this past weekend, according to ranchobernardo.patch.com. One was held on Friday night on College Avenue near SDSU. Of the 1,367 cars that went through the roadblock, 962 drivers were contacted and 11 arrests were made for suspicion of driving under the influence.
The second DUI roadblock was set up in Pacific Beach at the 2600 block of Ingraham Street on Saturday night. In this checkpoint, 1,448 cars passed through, resulting in 16 arrested for alleged drunk driving offenses.
In Spring Valley, at Campo and Jamacha Road, an alleged drunk driver hit a sheriff's patrol car Saturday night. 760kfmb.com reported that the San Diego Sheriff was not seriously injured but was taken to the hospital for observation. The alleged drunk driver was arrested but the person's name was not released
Driving under the influence charges are pending against the San Francisco Archbishop, Reverend Salvatore Cordileone. The utsandiego.com reported that the Archbishop was arrested on College Avenue near Montezuma Road in the collage area on Saturday after midnight.
As the summer comes to a close and with the Labor Day Weekend coming up this weekend, you can expect San Diego law enforcement will remain vigilant in drunk driving enforcement. Do not be a statistic. Plan ahead before you go out to celebrate your three day weekend. Pack a bag and plan on staying at the home of the party host. Designate a driver to remain sober and be responsible to drive you home. Save a San Diego taxi company's telephone number in your phone and use it. Use public transportation or call a sober friend or family member for a ride.
But if you do get arrested and are charged with drunk driving, you owe it to yourself to hire an exclusively DUI defense firm.
The Law Offices of Susan L. Hartman works to minimize the negative consequences of a DUI arrest. Call 619-260-1122 today or fill out the "Contact Us" form on this page for a free telephone consultation.