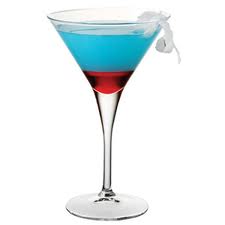 San Diego DUI defense attorney, Susan Hartman, warns San Diego County drivers to be aware that local law enforcement will be out in full force this 4th of July week looking for drunk drivers. In fact, the San Diego Police Department and the California Highway Patrol already started to increase their DUI patrols this summer. They conducted a sobriety checkpoint in the 4200 block of Mission Bay Drive in Mission Bay Park by on June 22nd, between approximately 10:30pm and 3:30am. Ten drivers were arrested for driving under the influence and two people were cited for having an open container in a vehicle, according to scoopsandiego.com.
The San Diego Sheriff's Department also announced its plans to step up saturation patrols and DUI checkpoints throughout San Diego County, starting July 3rd, in an effort to curb drunk driving over the 4th of July holiday, according to 10news.com.
California Highway Patrol (CHP) announced a Maximum Enforcement Period, MEP, beginning 6:00pm on July 3rd, and continuing through midnight on July 4th. They are specifically targeting drunk driving, seat belts, and speed.
In Coronado, a drunk driving checkpoint will be conducted on Saturday, July 7th, from 6:00pm until 2:00am. The exact address has not been released.
Do not become a statistic…plan ahead. Plan on staying at the home of the party host. Designate a driver to remain sober and drive you home. Save a San Diego taxi company's telephone number in your phone and use it. Use public transportation or call a sober friend or family member for a ride.
But, if you happen to get arrested for drunk driving, you owe it to yourself to hire an exclusively DUI defense attorney. Do not just plead guilty even if your blood alcohol content (BAC) was at or above the legal limit of .08%. There may still be defenses in your case that can lead to reduced charges with less punishment, or even a dismissal!
The above blog article is by no means all-inclusive and is not legal advice. Laws and facts may change and may not apply to your case. For the latest information or to get legal advice, speak to a DUI attorney in your area.

For a free, confidential consultation, contact The Law Offices of Susan L. Hartman today at 619-260-1122 or use the "Contact Us" form on this page.