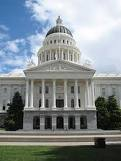 <a
San Diego's Equality Alliance did a checkpoint study of over 6,000 voters in San Diego County from May 21st through June 15th, 2011, asking, "Do you think law enforcement should be able to set up checkpoints to question drivers without suspicion of wrongdoing." Approximately 64% oppose DUI checkpoints; while only 27% are in support. Opposition is highest among the younger population, 18-24 year olds, 69%, and African-Americans, Latinos, and low income voters, 68%.
Drunk driving checkpoints are supposed to be conducted in a manner that would deter drunk driving using the criteria set out by the California Supreme Court in Ingersoll v. Palmer. (Also see previous blog entries, California's Sobriety Checkpoint/Roadblock Criteria Part I and Part II.) However, according to the Executive Director of Equality Alliance, Andrea Guerrero, many people complain that DUI checkpoints harass, discriminate, inconvenience, and invade privacy.
10news.com reported that law enforcement agencies are currently using the checkpoints to not only deter drunk driving, but also to check on immigration and license status by targeting certain neighborhoods.
Equality Alliance is asking California lawmakers to pass legislation that would regulate DUI checkpoints for sobriety checks only. The bill comes before the Appropriations Committee, which is headed by State Senator Christine Kehoe, on August 15th.

If you are accused of drunk driving in San Diego County, call The Law Offices of Susan L. Hartman right away. We offer a free, confidential consultation so you risk nothing by speaking to us about your case and your rights. To set up an appointment, send us a message online using the "Contact Us" form on this page or call 619-260-1122.