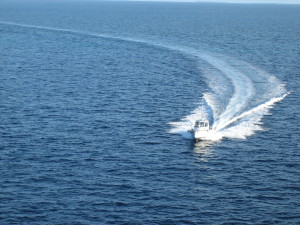 The Law Offices of Susan L. Hartman recently wrote a blog article about biking or cycling under the influence.  Now that it's almost summer, not only is it good to brush up on the biking laws, it is also good to do a quick refresher on boating under the influence.
If you head out to San Diego Bay, know that law enforcement will be out on the water and on the beach looking to enforce the laws, including the drunk boating statutes, (see California Harbors and Navigation Code Section 655).
This code section only applies to motorized vessels, meaning that you cannot be charged under these code sections if your vessel is exclusively self or water propelled such as a kayak, rowboat, or a non-motorized sailboat.
The language in Section 655 is very similar to the California Vehicle Code (VC) sections for drunk driving involving a motor vehicle. Section 655(b) specifically states, "No person shall operate any vessel or manipulate water skis, an aquaplane, or a similar device while under the influence of an alcoholic beverage, any drug, or the combined influence of an alcoholic beverage and any drug." This is similar to the VC 23152(a). Continue reading →